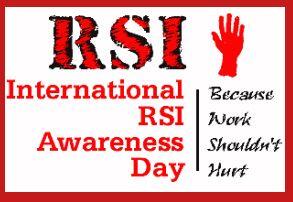 According to Unifor(Canada's largest private sector union)today is the 15th Annual International Repetitive Strain Injury Awareness Day.  Their organisation emphasizes the need for "Ergonomic Regulations, Justice and Dignity for Injured Workers and Respectful Accommodation". Catherine Fenech of Toronto, an injured worker, launched the annual observance in 2000. "The idea was to use the day to increase public attention and corporate and government action on a class of injuries that statistics showed had been on the rise throughout the 1990s and today, show no sign of declining". Read more about their efforts.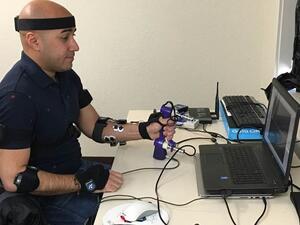 Here at the UC Ergonomics Research and Graduate Training Program, we have this in mind every day, not just on February 28th. But we also understand that reducing injuries is a result of optimizing human performance. Through research, education and community outreach, we aim to understand the mechanisms leading to RSIs or Work Related Musculoskeletal Disorders (WRMSDs), then identify and evaluate equipment designs and work practices that reduce the risk of RSIs/WRMSDs and contribute to the health and wellbeing of workers, while optimizing their performance.
Read more about the research work that we do.